If you are an online business owner, then you must have come across some of the most popular CMSs that are needed to develop a functional and rich website. Umbraco is a popular open source.NET based CMS platform that helps to manage your web content with great ease and offers remarkable features that can make the site user and search engine friendly. It is also a smart solution that offers mobile platform specific websites with content that can be delivered to android, iPhone and Windows phone seamlessly, while you only need to maintain only a single set of content for both mobile and desktop based sites.
Today, websites have to be search engine friendly as it helps to gain a higher ranking in the SERPs and help to attract a wide range of audience. Here in this article, we will discuss some basic functionalities that your website should have in … Read More
Many of us think that Search Engine Marketing (SEM) or paid search advertising, and Search Engine Optimization (SEO) are the same things.

But are they the same?

They aren't.

SEM is basically a kind of Internet marketing.

Here, you promote a website by boosting its visibility in the Search Engine Results Pages (SERPs), primarily through paid search or advertising.

SEO–on the other hand–is the optimization of pages through organic and non-paid methods, through content & social media promotions.

But we will talk about the difference, in detail, later.

Let's first figure-out what SEM is!

It's the procedure of getting traffic and visibility from the search engines, through both paid and unpaid efforts.

It powers and improves the reach of the search engines so that you get more clients–at the right time and the right place.

Search Engine Marketing covers:

A. SEO: This helps you get traffic through unpaid or free … Read More
Voice Search Trends: Is Your Business Ready?

When Google launched the Voice Search app for the iPhone in 2008, it was far from perfect. Over the years, speak-activated technology has become much more accurate and human-like. Stats show that Google's English recognition accuracy rate is now over 95%.
People want instant solutions when they're searching for something online.
While typing a query into a search bar is quick, simply speaking into your device and getting the same results is even quicker. On average, a person can type around 40 words per minute and speak around 150 words per minute.
To try a spoken search, you can activate your phone's assistant (Siri, Google Assistant, Amazon Alexa, for example). Or, try it online: click on the microphone icon to the right of the Google search bar, to the left of the magnifying glass.
You'll be prompted to "Speak now" and you'll see … Read More
Whenever I mention SEO, people always ask, what is SEO? SEO stands for "search engine optimization". Search engine optimization is the process of optimizing your landing page or website for Google's search engine. Google search engine uses an algorithm to look for a couple of different things in order to list a website in the results when a person types in a specific set of keywords. Keywords are what internet user's type in to Google's search engine when they are looking for a product or service. For example, if a user was looking for the best SEO Company in Phoenix, Arizona, they would type in "best SEO company in phoenix AZ" into the search engine and would be presented with the results that Google feels would satisfy the needs of the searcher. SEO is simply optimizing a business person's website to be the best possible result for a certain set … Read More
There has been a major transformation during the last decade or so in the way people look for employment opportunities. Hardcopy resumes and cover letters, newspaper ads, and face-to-face interviews have gradually given way to LinkedIn and Facebook profiles and personal websites, electronically transmitted career materials, job boards and web searches, and Skype interviews.
While technology advances have certainly expanded the scope of opportunities for people to take advantage of in finding great jobs, the benefits have not been equal among all job seekers. Research conducted in recent years has shown that, in general, older workers have not kept pace with their younger counterparts in the use of technology to design and execute job search strategies.
This is troubling since there is plenty of evidence that older workers face greater challenges in finding worthwhile employment. Data from the 2014 Bureau of Labor Statistics (BLS) Displaced Workers Survey show that people … Read More
Local SEO is defined as that online marketing activity that allows local businesses to promote their services to local customers at that exact point in time when they are searching for your type of business. It is said that four out of five people use the internet on their smartphones for local information. In order for Google and other search engines to serve the users with the relevant information from the vast amount of data they have, local based results will become more and more relevant and prevalent.
Directory listings are an important feature of local SEO. They could be niche or general listings. They serve as online telephone directories with NAP data along with a map sometimes and your URL. Some allow photographs too. Some are free, some are paid; some for life, some for eleven months only, the options are many. There are thousands of directory listings. It … Read More
Lately, search engine optimization is the best and fashionable advertising and marketing strategy for your website to improve your web site's natural ranking and drive extra targeted guests. A SEO course of might contain a website's coding and structure, content and copywriting, web site presentation, as well as fixing other problems that may forestall search engines from indexing your company website. I think these days although search engine algorithms can hint again the content and see who revealed it first, so not less than ensure you publish it to your web site or weblog before submitting it to article directories.
This program manages to a big diploma nearly all the various operations of search engines like google. Now it's time for tweaking some posts and a few hubs too. Companies should target key phrases which might be relevant to the content material of their websites. In a nutshell, SEO are … Read More
SEO (search engine optimization) is something that every enterprise proprietor has to think about when designing a brand new web site for their company. There are all kinds of sites on the internet that educate the fundamental HTML system for attaching key phrase optimized html code to pictures, titles, graphics, hyperlinks and text. Building hyperlinks to your web site is one of the most important things you are able to do. Hold backlinks as related as doable.
This type of SEO is so apparent and easy that folks merely don't even think of using it. The one state of affairs in which you may not be capable of deploy it as an effective search engine optimization strategy is if for some motive your web site does not enable it. is a less expensive website that could be a good instance of a host that doesn't comfortably allow metatags.
Digital outbound … Read More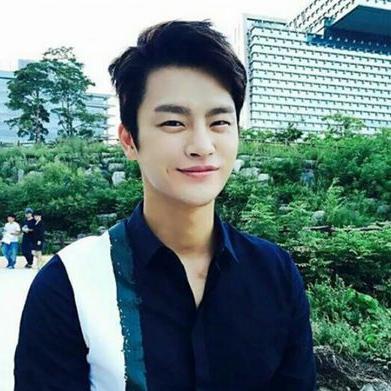 SEO Link-building Companies is the essential thing about which everybody must know. If it's forced and obviously would not improve your hub, don't do it. Ultimately, engines like google will see via these SEO techniques and start focusing on what readers say about your hubs. Your website needs hyperlinks-in from other web sites throughout the Internet that will help you rank nicely.
Creative writing can be Optimized for Search Engines. With a little bit of analysis, keywords will be obtained for free. Consider this extra as a rule of thumb." It is very clear that having too many links is dangerous for your SEO. When your hub shows up in Google the summary is what folks will affiliate together with your title.
When the search spiders crawl through your weblog, they are searching for references to the keywords you have chosen as well as references to your description of your … Read More
For most varieties of businesses, creating and maintaining an updated website can be crucial, or on the very least, contributory to the progress of the business. It also seems that makes an attempt to optimize for Bing will bring similar results to the other search engines as well. HTML text ensures serps choose up your pages, using that to push you to the entrance of the search engine result pages.
Maybe go through my profile and look for the hub SEO for dummies and take a look at the subchapter that talks about keyword research. Because of that, I am not as concerned with making anchor-text links which are imbedded in paragraphs about like content.
It's essential to know your target market, including understanding the key phrases potential guests search. Be sure your home web page content is of an honest length (at least 2 paragraphs), contains your main keywords … Read More
Go to top